SENTINEL VISION AI
Sentinel Vision AI uses the latest in Artificial Intelligence & Pedestrian Recognition technology to keep pedestrians safe around mobile machinery. Operator alerts and external alarms aids the operator by detecting pedestrians in machine blind spots and warning the pedestrian allowing them the opportunity to take action, either by stopping the machine or moving away safely.
The Sentinel Vision AI system has been designed to work in the harshest conditions and is being utilised in earthmoving, rail, construction and waste industries to improve the pedestrian / machine separation to ensure everyone goes home safe. With configurable detections zones any machine can be retrofitted with Sentinel Vision AI to help change pedestrian behaviour around mobile machines and avoid incidents and accidents.
Sentinel Vision AI offers superior detection reliability, configuration options and alarming than older technologies. It requires no administration to work unlike older tag-based systems and incorporates datalogging and monitoring to allow safety managers to make informed safety decisions.
Sentinel Safety products are part of the PRM Solutions Group, renowned for their knowledge and expertise in the earthmoving industry for over 25 years. PRM are the Australian dealers for quality attachments such as Montabert Rock Breakers, Movax Piling Solutions, and MISU the original Australian owned and patented screening solution, as well as the Sentinel range of Height and Slew Limiters.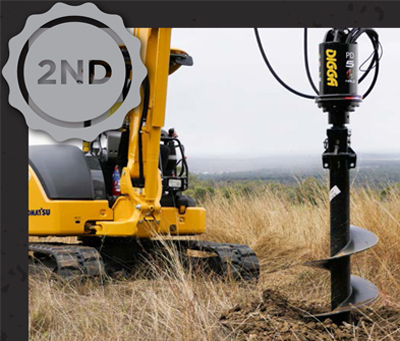 DIGGA HALO ALIGNMENT SYSTEM
TRIMBLE 3D GRADE CONTROL FOR EXCAVATORS
---
PRM Engineering Services are passionate about safety and with a long-standing heritage of control and safety system design and installation since 2002, PRM Engineering Services benefits from a total understanding of the earthmoving industry and the interfacing of systems for the OEM. PRM Engineering Services have been consulted by and partner with Government and Tier one Industry Leaders, to find solutions to ever-evolving machinery and people-interfacing capabilities.
Their expertise in terms of programming, development and integration allow them to realise your most complex projects by starting from your concept and basic requirements through to the installation and commissioning of bespoke systems.
Together with our fleet of dedicated service vehicles and engineers experienced in hydraulic system maintenance, electrical installations, modifications, and repair, we can design, integrate, and install any solution to achieve the best possible outcome for your business.
With PRM Engineering Services control systems design and experience in earthmoving, construction, rail, waste, oil and gas, and infrastructure sectors and the combined 25 year experience of the PRM Solutions Group in hydraulic installation and quality attachments and screening buckets they know what is required to develop a system that will suit earthmoving and heavy machinery.